News and information from Spain
International Edition - December 2019
Welcome to the December issue of 'The Word on the Street'. This is your monthly news and information from Spain provided by Ábaco Advisers. We hope to keep you in touch with the news, events and just a little bit of gossip.
Sensory tasting of Spanish wines in Torrevieja

We already have a date for the 1st ÁbacoClub activity in 2020 ;-) On Friday, January 17th at 12:00, We will conduct a sensory tasting of Spanish wines in Torrevieja. Imagine having your eyes covered to concentrate on the special aspects of each wine. We'll learn a little about identifying and describing flavor groups of wine and discuss sensory physiology including the visual, olfactory, textural, and taste aspects of various wines. It is free for Club members and you can now book it through your personal Ábaco Online account. Would you like to sign up?

From that date, each week we will carry out a different activity. You can always stay informed through the ÁbacoClub Community on
Facebook
,
Instagram
and
Twitter
and on
Ábaco Online
.
It's not too late for non-resident taxes

Time is slipping away but as we are, for once, a little earlier than usual with your newsletter, there is still time for you to make your non-resident tax declaration before the 31st December deadline.
Alongside the IBI council tax that everyone must pay, non-residents must pay either imputed income tax and/ or rental income. You can find more details about these taxes and what you should do to make sure you are tax compliant in our article:


Have you seen our videos?

If you have already received our latest magazine then you will know that this year is our 20th anniversary year. As such, there have been a few developments, including the launch of our ÁbacoClub. Some of our staff have also been busy making videos about some of the important issues that we feel you should be aware of.
For those people who prefer to access their information by listening rather than reading then these videos are ideal. In addition, you get to see some of our wonderful members of staff!

Thinking of moving to Spain?
Making the move is something that many people dream of and some people make a reality. In this article, David Ruiz describes the experiences of two families: family uno and family dos. He urges those thinking about moving to Spain to take advice and use the help that is available, rather than relying on facebook and google. David describes the variables that make each move unique and what the pitfalls are of not getting it right:
Moving to Spain: The 2020 guide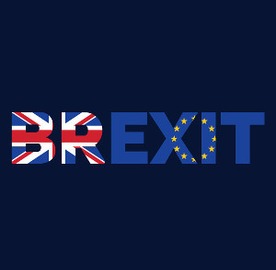 The aftermath

It's final. Britain will leave the EU on 31st January. No more extended deadlines. Although, as one of the articles below points out, the detail is still yet to be thrashed out and it will be years before the final tie is cut. This means that there is good news for those still wanting to move to Spain.

There will be a transition period that will take us to December 2020 and those wishing to move can do so on the same terms as they would have done if Britain had still been in the EU. If you've been thinking about it, now is the time to act, particularly with the increase in the value of the pound.

In this article, the Local reminds us of what's expected to happen now to those of British nationality who are resident in another country in Europe:

REMINDER: What the Brexit Deal means for British citizens in Spain

In this opinion article a 'good news' and 'bad news' summary following the general election helps clarify the position of those living in another EU country.

OPINION: 'Nothing can stop Brexit now, we will all feel foreign on February 1st'
Is there a positive side to Britain's General Election result?

Some people who are living abroad are trying to find the positives at a time when many are still reeling from the shock of Boris Johnson's huge win. They mention having uncertainty removed and at least the guarantee that there will be some kind of withdrawal agreement.

However you feel, and many of us can see little to be positive about, this article reminds you that you are not alone:


Music to look forward to in 2020
If you were young when Sting was singing a 'Message in a Bottle' and Guns n' Roses were inviting you to 'Paradise City' then you might like to know that both are planning to play in Spain in 2020. Guns n' Roses will be playing in Sevilla in May and you can find out more about how to get your tickets from The Olive Press:
Guns N' Roses Are Coming To Spain's Andalucia In 2020
Sting will be playing in Murcia on the 29th July in the Plaza de Toros de Murcia and at the Stone & Music festival in the AlbergueJuvenil – El Prado in Mérida on 2nd August. You can get your tickets from a number of different sites including viagogo:
Sting Tickets
A conman to rival all conmen
There have been plenty of conmen over the years, across the world. The ability to convince people that you are more than you are is not restricted to any nationality. However, the case of the man who carries the nickname 'Little Nicolás' has certainly grabbed the public's attention here in Spain.

His real name is Francisco Nicolás Gómez Iglesias and at the age of only 25 he has caused many red faces by his audacity that has included him posing as an envoy of King Felipe VI and a government advisor. El País in English tell us more:
Heroes come in all shapes and sizes and this one just happened to be an undocumented migrant from Senegal. El País in English reports how Lamine, a street seller, rescued a man in Dénia from a burning building. Rather than hanging around for the applause, he walked away from the rescue scene and wasn't seen again until he was finally traced by a local reporter:
Six hours in cardiac arrest and alive to tell the tale

Doctors in Barcelona revived a British woman who suffered the heart attack whilst hiking in the Catalan Pyrenees. Fortunately, the extreme cold made this dramatic recovery a possibility. Doctors were assisted by a machine that must qualify as having one of the longest titles in existence 'extracorporeal membrane oxygenation machine' or Ecmo for short: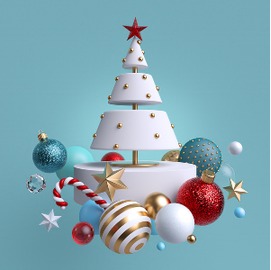 What's on at Christmas

Christmas in Spain is less intense but lasts for longer than in some other European countries. Usually Christmas trimmingsstay in the box until December but they'll still be hanging around well into January. It's the 'Three Kings' celebration that keeps Christmas alive for so much longer and leaves children waiting for their presents until January 5th. You can read more about the chronology of the Christmas traditions in Spain in our article:
Of course, what's on depends upon whereabouts you live. If you are close to Murcia then a very good source of information is Murcia Today's 'What's On Weekly Bulletin'. In this issue they explain about the 'ruta de los belenes' which is the equivalent to the tapas route but instead of visiting bars you visit places where you can see the nativity scene:
What's On Weekly Bulletin Today
Eurotourguide is a good source of information about local events if you live in the Costa Blanca or Costa Calida.
They have published a number of articles about Christmas activities on their latest blog in Santa Pola, Cartagena, San Pedro del Pinatar, Formentera del Segura, Los Montesinos, Dolores, Pilar de la Horadada, San Fulgencio and many others. Their posts include maps showing you the routes that will be taken during the Three Kings Parade on the evening of the 5th January:
Not to be taken too seriously

One Christmas tradition, believed to have originated in Catalunya, is that of the Christmas 'pooper' – a figure found somewhere in the nativity scene in the process of emptying his or her bowels. Traditionally it was a peasant figure. However recent years have seen a host of celebrities being added to the list of thoseengaged in this bodily function.

Murcia Today explains a little more about the tradition and who is featuring high on the list of 'caganers' this year:

Christmas cards by ALPE
This is the second year in which our Christmas cards to our partner associations have been hand made by the people who attend the 'Centro Ocupacional ALPE'.
We chose this charity for the work they do in educating and supporting children, young people and adults with disabilities. You can find out more about ALPE from their website:
So here it is Merry Christmas!
It may not be quite as cold in Spain as the UK at Christmas time but there's still plenty of Christmas spirit and mince pies around the Ábaco offices. We thought you might like to take a peak inside Ábaco at Christmas time:
What interests you?

We would welcome any suggestions for future themes you would like us to cover either in the newsletter or in an article on Spain Explained.
Please let us know by email at
newsletter@abacoadvisers.com
.
Thank you!
Wherever you are this Christmas, in Spain or in your home country, we wish you and your family and friends a very merry Christmas and a happy new year
Based on Spanish data protection law 15/1999 of 12/13/1999 and data protection regulations U.E. 2016/679 we are informing you that your email address is in our automated records in order to provide you with services and information. The entity responsable for this is Ábaco Asesoría Legal y Fiscal 48368518R at C/Maria Parodi 8, 3º, 03181, Torrevieja, Alicante, Spain, EU. You have the right to access, rectify and delete the data as well as other rights that are explained in additional information. You can consult the additional and more detailed information on data protection on our website https://www.abacoadvisers.com/privacy-and-protection-personal-data. If you no longer want to receive information from us in the future you can unsubscribe by notifying us at rgpd@abacoadvisers.com or by contacting us at C/Maria Parodi 8, 3º, 03181, Torrevieja, Alicante, Spain.
This message and its attachments may contain confidential information and/ or legal rights. It is intended only for the person or entity who is indicated as the authorised recipient. If you receive this message by mistake you should not copy or disclose its content. Please delete it without checking or resubmitting it and notify the sender immediately. Thank you for your cooperation.
Please don't print this message unless you need to. Protecting the environment is our responsibility.

En base a la Ley Orgánica de Protección de Datos Española 15/1999 del 13/12/1999 y del Reglamento de Protección de Datos U.E. 2016/679 le comunicamos que su dirección de correo electrónico forma parte de nuestro fichero automatizado al objeto de prestarle los servicios e informaciones solicitadas. Le informamos que el responsable del tratamiento es Ábaco Asesoría Legal y Fiscal SL, 48368518R, con domicilio en C/Maria Parodi 8, 3º, 03181, Torrevieja, Alicante, España, U.E. Usted tiene derecho a acceder, rectificar y suprimir los datos, así como otros derechos como se explica en la información adicional. Puede consultar la información adicional y detallada sobre Protección de Datos en nuestra página web https://www.abacoadvisers.com/privacidad-y-proteccion-de-datos-personales. Si no desea en el futuro seguir recibiendo información puede darse de baja notificando al siguiente e-mail rgpd@abacoadvisers.com o en la dirección postal en C/Maria Parodi 8, 3º, 03181, Torrevieja, Alicante, España.
Este mensaje y sus anexos pueden contener información confidencial y/o con derecho legal. Está dirigido únicamente a la persona/s o entidad/es reseñadas como único destinatario autorizado. Si este mensaje le hubiera llegado por error, no deberá copiarlo ni divulgar su contenido. Por favor elimínelo sin revisarlo ni reenviarlo y notifíquelo inmediatamente al remitente. Gracias por su colaboración.
Antes de imprimir este mensaje, asegúrate de que es necesario. Proteger el medio ambiente está también en tu mano.