News and information from Spain
International Edition - January 2021
Welcome to the January issue of 'The Word on the Street'. This is your monthly news and information from Spain provided by Ábaco Advisers. We hope to keep you in touch with the news, events and just a little bit of gossip.
Welcome to the new year, 2021
2021 has certainly got off to an 'interesting' start and if anyone had thought that the change of digit from 0 to 1 would make a difference, that should certainly have been ruled out now. Since the 12 'dongs' of midnight we've already had two additional announcements of restrictions in our region (Alicante) and we are all willing those case and hospitalisation figures down. In the meantime, we would like to wish you a happy new year, whatever it may hold.
...for your home that is. We've all been spending more time in our houses recently and perhaps noticing some of the cracks and deficiencies that can build up over the years. With what you've not been out spending, how about investing in a little refurbishment or even an extension? If you are thinking along these lines then be aware that there are certain licences that you must acquire in Spain in order to keep your property legal. In this article we advise you about what you need to know:

It was very big news a few years ago. This is the tax information form that residents are required to complete if they have assets of a certain value abroad. It caused quite a stir when it was first introduced and it shouldn't be forgotten now. If you are a new resident to Spain then you may need to make this declaration and should seek advice.

If you have recently applied for official residency status even though you have been in the country for some time, you should check out whether you must also make a declaration. If you have made one previously you should check whether it needs amending:
Non-resident tax declaration
Yes, the deadline has passed for those people with a property in Spain who live in another country. Your non-resident tax declaration should have been completed and returned by December 31st However, all is not lost if you have missed this date. It is still possible to submit a late declaration. Although you will have a small fine to pay, this is better than leaving the tax unpaid – non-payment will catch up with you in the end:
Ábaco clients can rest easy as we have been taking care of this tax for you.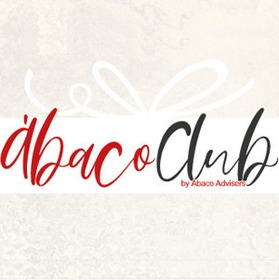 ÁbacoClub
ÁbacoClub is still behind closed doors but anxious as ever to keep in touch. Remember to check out the web site for our latest articles.
www.abacoclub.es
One of the current health recommendations is to make sure that you have sufficient Vitamin D. Of course, if you spend time in Spain, vitamin D is in good supply. The best source is the sun, so you can top up your levels almost every day of the year if you live here. Failing that, another very good source is fish, particularly oily fish.
In our ÁbacoClub site we have published two articles about the fish that come fresh and recommended in Spain. Part 1 has its own section on oily fish and suggests that you might like to try anchovies, sardines, mackerel or tuna – all types of fish that are native to Spain and, of course, good for you:
Guide to the Most Popular Fish to Eat in Spain (Part 1)
In part 2 we share some traditional fish recipes that can help you make the most of the fish you buy. Why not try our tumbet de pescado mallorquín (Mallorcan fish and aubergine casserole) or lubina a la asturiana (Asturian-style sea bass)?
Guide to the Most Popular Fish to Eat in Spain (Part 2)
One luxury we still have is that of walking, hiking, cycling or running in the outdoors. Under the beautiful blue skies that we have at the moment, you can leave the pandemic behind you. In this article we provide some suggestions for nature routes to explore in the Valencia region. Many of these pass through historic sites, have fabulous views and vary in challenge level:

The Spain in English website has published a useful article containing many of the frequently asked questions about living and visiting Spain post Brexit. They cover issues such as exchanging the green residency certificate for a TIE, the EHIC card and driving licences:


Q&A for UK Nationals living in Spain, with the end of the Brexit Transition Period
Put your finances on a diet

That's what the Money Saver Spain advice is and we can't think of a better title. They provide some good advice here on how to review your spending and look for ways of trimming your outgoings. One idea is to look in detail, a month at a time, at a particular area of spending e.g. 'utilities' in April to make sure that you really are getting value for money:

Stepping out in the Valencian region this week you have to remind yourself that it's January. The temperatures have been more like those we've come to expect in May than in this, usually one of the coldest months of the year. In fact, we are currently experiencing a record-breaking high.

This contrasts starkly with the pictures from Madrid only a couple of weeks ago of a city brought to a stand still through snow. Storm Filomena brought with it heavy snowfall in many parts of Spain. You can sample the Christmassy feel from some of these photos in the Guardian:
and from The Local



Here you can see how some residents from Madrid could enjoy Charlie Chaplin on their rooftops and witness a classic snowball fight on the streets:


Madrid resident turns snowy rooftop into silent movie cinema

Spain certainly is a land of contrast at the moment. The difference between the highest and lowest temperatures in this month of January has been 65º (-35º in León and 29.5º in Elche). Now we could really do with some advice on how to stock our wardrobe.

A dip in a very large fish tank

Diving might not be everyone's cup of tea but in Madrid there is a new way of doing it that just might appeal to those who are a little anxious about taking to the ocean for their first dive. The X-Madrid shopping centre in Alcorcón boasts a newly opened diving centre that resembles a very large fish tank.

Here you can experience a 20 meter dive without going out to sea. You don't have to be an experienced diver and can begin your new hobby in the shallow part of the pool which is only three meters deep. If you don't fancy the diving experience you might be interested to hear that X- Madrid also has an outdoor wave pool and an indoor rock-climbing centre:
An animation to look out for

The film 'Josep' was available from 28th January and is based upon the Spanish illustrator Josep Bartolí who was a refugee from the Spanish Civil war in France from 1939. There he was held in an internment camp to finally escape and make his way to Mexico. The film focuses on his experiences in the camp.


You can read more about this fascinating story here:


'Josep': Cannes 2020 Label Review

The nominations are now out for the 35th Goya Awards. These are the Spanish equivalent to the Oscars. The award ceremony itself will be held in Malaga, Andalusia and will have reduced audience capacity. This year, for the first time, films that were released on streaming are also eligible for an award:
We would welcome any suggestions for future themes you would like us to cover either in the newsletter or in an article on Spain Explained.
Please let us know by email at
newsletter@abacoadvisers.com
.
Thank you!
Based on Spanish data protection law 15/1999 of 12/13/1999 and data protection regulations U.E. 2016/679 we are informing you that your email address is in our automated records in order to provide you with services and information. The entity responsable for this is Ábaco Asesoría Legal y Fiscal, S.L.U. B-53402624 at C/Maria Parodi 8, 3º, 03181, Torrevieja, Alicante, Spain, EU. You have the right to access, rectify and delete the data as well as other rights that are explained in additional information. You can consult the additional and more detailed information on data protection on our website https://www.abacoadvisers.com/privacy-and-protection-personal-data. If you no longer want to receive information from us in the future you can unsubscribe by notifying us at rgpd@abacoadvisers.com or by contacting us at C/Maria Parodi 8, 3º, 03181, Torrevieja, Alicante, Spain.
This message and its attachments may contain confidential information and/ or legal rights. It is intended only for the person or entity who is indicated as the authorised recipient. If you receive this message by mistake you should not copy or disclose its content. Please delete it without checking or resubmitting it and notify the sender immediately. Thank you for your cooperation.
Please don't print this message unless you need to. Protecting the environment is our responsibility.

En base a la Ley Orgánica de Protección de Datos Española 15/1999 del 13/12/1999 y del Reglamento de Protección de Datos U.E. 2016/679 le comunicamos que su dirección de correo electrónico forma parte de nuestro fichero automatizado al objeto de prestarle los servicios e informaciones solicitadas. Le informamos que el responsable del tratamiento es Ábaco Asesoría Legal y Fiscal, S.L.U. B-53402624 con domicilio en C/Maria Parodi 8, 3º, 03181, Torrevieja, Alicante, España, U.E. Usted tiene derecho a acceder, rectificar y suprimir los datos, así como otros derechos como se explica en la información adicional. Puede consultar la información adicional y detallada sobre Protección de Datos en nuestra página web https://www.abacoadvisers.com/privacidad-y-proteccion-de-datos-personales. Si no desea en el futuro seguir recibiendo información puede darse de baja notificando al siguiente e-mail rgpd@abacoadvisers.com o en la dirección postal en C/Maria Parodi 8, 3º, 03181, Torrevieja, Alicante, España.
Este mensaje y sus anexos pueden contener información confidencial y/o con derecho legal. Está dirigido únicamente a la persona/s o entidad/es reseñadas como único destinatario autorizado. Si este mensaje le hubiera llegado por error, no deberá copiarlo ni divulgar su contenido. Por favor elimínelo sin revisarlo ni reenviarlo y notifíquelo inmediatamente al remitente. Gracias por su colaboración.
Antes de imprimir este mensaje, asegúrate de que es necesario. Proteger el medio ambiente está también en tu mano.